Terry's Desktop
---
*********************************************
JOURNEYS of the MIND
*********************************************
*********************************************
HIS HOLY PLACE
Matthew 24:15: "So when you see standing in the holy place 'the abomination that causes desolation,' spoken of through the prophet Daniel; let the reader understand.
The Word Holy in this Passage means
40 nt strongs
1) most holy thing, a saint
This scripture is not talking about a Place, but the Temple of God, this must be referring to the mark of the beast, which will mark the person, and inhabit them, there by be standing where it ought not to be.
The abomination is a Counterfeit Holy Spirit?
Once you take this Mark then you are the Temple of this Abomination.
Or the UNHOLY place.
1Cr 3:16 Know ye not that ye are the temple of God, and [that] the Spirit of God dwelleth in you?
1Cr 3:17 If any man defile the temple of God, him shall God destroy; for the temple of God is holy, which [temple] ye are.
This takes standing in the Holy Place to a whole new level?
2Cr 6:16 And what agreement hath the temple of God with idols? for ye are the temple of the living God; as God hath said, I will dwell in them, and walk in [them]; and I will be their God, and they shall be my people.
Jhn 2:19 Jesus answered and said unto them, Destroy this temple, and in three days I will raise it up.
Jhn 2:20 Then said the Jews, Forty and six years was this temple in building, and wilt thou rear it up in three days?
Jhn 2:21 But he spake of the temple of his body.
The HOLY PLACE, or the TEMPLE has been His BODY for 2,000 years.
This is what the enemy desires as well/ His own Body.
(Although the TEMPLE MOUNT is also Holy Ground )
Just some thoughts?
Interpretation on going/
by
Ms Terry Mosley
2013
*********************************************
OBSOLETE DOCTRINES 2013
In the days ahead, the way we have interpreted God's Word is going to change as well. At this point in TIME people read the WORD through the eyes of what someone else has told them? There is NO REVELATION, since there is only False Teachings, and Immature Interpretations, from an earth bound, Carnal Mind View. Wisdom would tell us that we NO NOTHING, and what we think we No is subject to change, since the more of the MIND of CHRIST we receive, the more our Present pet doctrines will become OBSOLETE..
1Cr 13:9 For we know in part, and we prophesy in part..
1Cr 13:10 But when that which is perfect is come, then that which is in part shall be done away..
1Cr 13:11 When I was a child, I spake as a child, I understood as a child, I thought as a child: but when I became a man, I put away childish things.
1Cr 13:12 For now we see through a glass, darkly; but then face to face: now I know in part; but then shall I know even as also I am known.
by
Ms Terry Mosley
2013
*********************************************
*********************************************
WORD ON USA and ISRAEL
The USA is mentioned Once in the Old Testament, and it is called a Foolish Nation.
Deu 32:21 They have moved me to jealousy with [that which is] not God; they have provoked me to anger with their vanities: and I will move them to jealousy with [those which are] not a people; I will provoke them to anger with a foolish nation.
Rom 10:19 But I say, Did not Israel know? First Moses saith, I will provoke you to jealousy by [them that are] no people, [and] by a foolish nation I will anger you.
Foolish means FADE, FALL, sink, drop down, wither, so our Nation is going to Fade away and drop down, so that God can RAISE ISRAEL UP/
The USA is Like John the Baptist who Came to Lift JESUS UP/
Jhn 3:30 He must increase, but I [must] decrease.
The USA was established for One Reason Only/ To Set ISRAEL UP/ Just Like JOHN the Baptist, we fulfilled our Mission, and now Israel is in Gods Hands, since he is the one who is going to DEFEND her in the Final episode/
The USA is Waning now, and Fading away/ and the Middle East Powers are Shifting to Unfold a New Leader.
by
Ms Terry Mosley
Nov 2012
NEW Word from the Lord/
Present State of USA
The NATION is being HELD HOSTAGE/ right now.
GOD said this to me while I was watching News concerning all that is now unfolded about the Cover Ups concerning the Attack on Benghaz and the security situation there. And now the other Cover Up on General Petraeus and what he new etc. and what the whole administration keeps refusing to talk about/?
ELECTION
OBAMA did not Win, Romney Lost because of his PRIDE/
Psa 75:7
But God [is] the judge: he putteth down one, and setteth up another.
There was a News Black out on a lot of things that went on concerning the Republican Party, and some very Under handed things that Republicans did to those in their own Party/
They did some AWFUL things to Ron Paul, and Sarah Palin, which amounted to them cutting their own Throat/
Things that caused GOD to HONOR HIS WORD CONCERNING PRIDE !
Pro 16:18
Pride [goeth] before destruction, and an haughty spirit before a fall.
You can not Call yourself a Christian and Dis Honor others the way these people did/ and get GOD to Honor you. The Republican Party divided itself/ when they alienated Ron Paul from the convention.
They totally Insulted Ron Paul, as if his VOTERS met nothing to them.??? As if they did not need the Independent VOTES?
Ron Paul has Thousands of followers, who chose NOT TO VOTE FOR ROMNEY after he INSULTED RON PAUL/
That is why Romney Lost/ HIS PRIDE lead him to his FALL.'
Since know one counted the Votes that people WROTE in, know one will ever know just how many people VOTED FOR RON PAUL, and did not give their Vote to Romney out of pure Dis Like for him/ Romney thought he would just get the Independent Vote without Ron Pauls Help? ( the delagates
IT is Really to BAD that this isn't REALIZED, it might Help them Learn how to Treat their Fellow man, if you want to get God on your Side.
GOD is LOOKING to Restore the Spirit of our Fore Fathers within our Nation, and Romney was found Wannting in that respect. God disqualified him.
Ron Paul Factor in the GOP Defeat
However, Government is not Our GOD/ so lets MOVE ON WARDED and UP WARD/
by
Ms Terry Mosley
nov 2012
*********************************************
The MYSTERY of ENLIGHTENMENT
This subject just appeared to me/ as I was doing some research on INFO that floats around in the World of the Wanna Bee AWARE. Those who are seeking something, but don't know what to call it/
So this is the LABEL that they are using to imply they are on a Spiritual path. They are Becoming Enlightened/ As to what this really means, we will be discussing here.
I can say from the start that seeking ENLIGHTENMENT is very vague, and will certainly allude you, while giving you the illusion you have learned something.
We as Carnal, Physical beings, have No way to ever Define what is Spiritual on our own/ It is not possible for Carnal beings to become AWARE of the things of the SPIRIT, without the indwelling and Guidance of the HOLY SPIRIT.
Its like a Robot trying to become human/ by reprogramming itself some how, some way? It isn't going to happen/!!!
The only way one can ever become Enlightened is by SUBMITTING ones life unto the Spirit, and allowing the TRANSFORMATION from within to take place through his plan and his purpose for your Life/ IN HIS TIMING/
Left to yourself, you will find out nothing but a lot of nonsense, that will lead you in continuous cycles of self deception/
MOMENTS of ENLIGHTENMENT my occur to those being guided by the SPIRIT.
The Turning Point is when one Sees that they KNOW NOTHING/ This is the beginning of Real
ENLIGHTENMENT.
From this Point on, as you let go of all you think you know, then The SPIRIT of TRUTH can begin to Reveal things unto you/ If you stop Pre Determining anything, or stop BLOCKING out REVELATION, with your Religious, carnal mind.
ENLIGHTENMENT is not UN PERSONNEL. The ROOT of it all is within, so it could not be MORE PERSONNEL/
SEEKING to FIND ones TRUE SELF, is a Quest of a Life time, and takes place with in you, not without/
There is No where to Go, certainly no one else to Hear, and no other PATH to Follow, other then your own, which will be Charted out for you, day by day, by the HOLY SPIRIT within.
HE IS YOUR GUIDE, and PERSONNEL FRIEND to the End. He knows all, and is willing to SHARE the MYSTERIES that are HIDDEN.
TRUE SEEKERS must fore go listening to the Babble that tells you all Paths lead to Enlightenment/ ( the Truth certainly is NOT out there, it is within )
THERE is only ONE PATH, and it is YOUR PATH/ You can not follow someone else's Path.
You can not FOLLOW anyone else/ You must FOLLOW YOU, You and the SPIRIT are ONE/
Jhn 14:17 [Even] the Spirit of truth; whom the world cannot receive, because it seeth him not, neither knoweth him: but ye know him; for he dwelleth with you, and shall be in you.
Jhn 14:18 I will not leave you comfortless: I will come to you.
Jhn 14:20 At that day ye shall know that I [am] in my Father, and ye in me, and I in you.
Jhn 14:26 But the Comforter, [which is] the Holy Ghost, whom the Father will send in my name, he shall teach you all things, and bring all things to your remembrance, whatsoever I have said unto you.
by
Ms Terry Mosley
2012
*********************************************
The Apostle Paul is the First Person to begin to Speak to us about the difference between our CARNAL MIND, and The MIND of CHRIST/

He starts off by telling us to Mind Spiritual things/ and tells us that the Carnal Mind is enmity against GOD/

Rom 8:7
Because the carnal mind [is] enmity against God: for it is not subject to the law of God, neither indeed can be.

The Word Enmity means HOSTILE to GOD/ or walking in the FLESH.

( which means minding Carnal things )



He gos on to tell us that we are to all be of ONE MIND? Concerned about each other etc.

Then he tells us Flat out in

1Cr 2:16

For who hath known the mind of the Lord, that he may instruct him ? But we have the mind of Christ.

Sad to Say that we have inherited HIS MIND, but know one wants to Learn how to use it?

2,000 years have gone by, and the Church is still using the CARNAL MIND/

They have No Teaching at all or DOCTRINE on this SUBJECT, so it is Fair to Say that No one has Ever Been there to talk about it? ( Except PAUL )

I am here to Tell you, that GOING BEYOND WHERE NO MAN HAS GONE BEFORE, is a JOURNEY into the MIND OF CHRIST/ and I am PURSUING it, and MOVING to HIGHER GROUND day by day/

Power from on High/ strongs 5311/5228

1) in behalf of, for the sake of
2) over, beyond, more than
3) more, beyond, over

Without his MIND we are unable to OVERCOME and MOVE to the NEXT LEVEL of walking by FAITH in the VICTORY that has already been WON.

Eph 4:23
And be renewed in the spirit of your mind;

Strongs 2537 renewed

1) new
a) as respects form
1) recently made, fresh, recent, unused, unworn
b) as respects substance
1) of a new kind, unprecedented, novel, uncommon, unheard of

Phl 2:5
Let this mind be in you, which was also in Christ Jesus:



If you are PURSUING the things of this WORLD, you are never going to become an OVER COMER/ If you are not PURSUING his MIND, you are going to be DEFEATED by your Carnal Mind.

Rom 8:5
For they that are after the flesh do mind the things of the flesh; but they that are after the Spirit the things of the Spirit.

2,000 years ago Paul tells us that God Gave us ACCESS to his MIND, his WISDOM.

Other Phrases for this Mind are, MANIFOLD WISDOM and OPENING the UNDERSTANDING.

Eph 3:10
To the intent that now unto the principalities and powers in heavenly [places] might be known by the church the manifold wisdom of God,

(Manifold means MUCH, MUCH LARGER, then we are able to GRASP. in Colors we never new.)

Col 2:3
In whom are hid all the treasures of wisdom and knowledge.

Here we are told that ALL TREASURES are Hidden, but know one is seeking Hidden Treasure, they are all seeking worldly mammon. ???

Luk 24:45
Then opened he their understanding, that they might understand the scriptures,

The HOLY SPIRIT will bring you to this NEW Place, when you begin to PURSUE his MIND By FAITH. He will OPEN your UNDERSTANDING and you will begin to Partake of the HIDDEN MYSTERIES, Revealed in these last days.

Strongs 1097

These Words that are trying to Define his MIND/ all mean the same thing, and it leads to a JEWISH idiom that means Sexual Intimacy, as between a man and a women, that is the closeness that is trying to be Imparted.

Our Mind, Linked to his MIND, is HEAVENLY INTIMACY between the BRIDE and the BRIDEGROOM.

There are no HUMAN WORDS to Define this STATE/ It is beyond SUPERNATURAL and Outside Human understanding.

This Process has already begun, as you let go of this life and all earthly ties, the Realm of the Spirit will over take you and engulf you. It will Propel you to new highths, so far above this present realm, your heart has no concept of its JOY.

Joy unspeakable is coming to us as we Embrace our Destiny and allow the Spirit to take us into his Heart, his Mind, His Body/ as HIS BRIDE.

The RAPTURE will occur when your MIND becomes ONE with HIS/ Then he will Have CONSUMED you, and you will be CAUGHT AWAY in the Spirit of your Mind, in his EMBRACE, on a HEAVENLY HONEYMOON/
by
Ms Terry Mosley
2012

*********************************************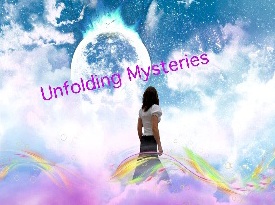 NEW CALLING for NEW DISCIPLES
There is a NEW CALLING going forth by the HOLY SPIRIT.

Unlearn all you think you know/ IT IS ALL OBSOLETE.

To Go where No Man has Gone Before you need to Let Go of the Dead Manna you are shaping
your Reality with.

It is useless INFORMATION that is keeping your Spirit in Bondage.**

The Holy Spirit is not going to give you the MIND of CHRIST unless you are willing to become as
a CHILD, knowing NOTHING.

This is the beginning of our NEW JOURNEY into the Mysteries.

The Less you know, the easier it is to Learn something NEW.

You need to LOSE your MIND

SO GOD CAN GIVE you HIS.


LETS MOVE ON TO PERFECTION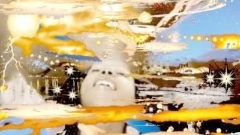 Lets Go where No Man has Gone Before/ and PURSUE the GREATER MYSTERIES HIDDEN in
the MIND of CHRIST.

Hbr 6:1 ¶ Therefore leaving the principles of the doctrine of Christ, let us go on unto perfection;
not laying again the foundation of repentance from dead works, and of faith toward God,

by
Ms Terry Mosley
2012



FOOT NOTES

Strong's

PERFECTION

5047
5046

1) brought to its end, finished
2) wanting nothing necessary to completeness
3) perfect
4) that which is perfect
a) consummate human integrity and virtue
b) of men
1) full grown, adult, of full age, mature

5056

1) end
a) termination, the limit at which a thing ceases to be (always of the end of some act or state,
but not of the end of a period of time)
b) the end
1) the last in any succession or series
2) eternal
c) that by which a thing is finished, its close, issue
d) the end to which all things relate, the aim, purpose
2) toll, custom (i.e. indirect tax on goods)
by
Ms Terry Mosley
2012
*********************************************
JESUS COMING SUDDENLY

Mal 3:1 Behold, I will send my messenger, and he shall prepare the way before me: and the Lord, whom ye seek, shall suddenly come to his temple, even the messenger of the covenant, whom ye delight in: behold, he shall come, saith the LORD of hosts.

WE ARE NOW HIS TEMPLE )

Isa 60:11Therefore thy gates shall be open continually; they shall not be shut day nor night; that [men] may bring unto thee the forces of the Gentiles, and [that] their kings [may be] brought.

The East Gate and the Return of Jesus.(GOLDEN GATE or GATE BEAUTIFUL )

Neh. 3:29 "...the gate that looketh toward the east: And the glory of the Lord came into the house by the way of the gate whose prospect is toward the east."

Ezekiel 44:1-3 1 Then he brought me back to the outer gate of the sanctuary, which faces east; and it was shut. 2 And he said to me, "This gate shall remain shut; it shall not be opened, and no one shall enter by it; for the LORD, the God of Israel, has entered by it; therefore it shall remain shut. 3 Only the prince may sit in it to eat bread before the LORD; he shall enter by way of the vestibule of the gate, and shall go out by the same way."

The "Golden Gate" was located in the East wall of Jerusalem; it was one of eleven entrance gates into the city. Notice in the above picture that this gate is sealed shut. It was sealed up in the 16th century A.D.

A little background on the East gate of Jerusalem: The East gate was walled up by it's Muslim conquerors (the Ottoman Turks) in 1530 A.D. Notice also the cemetery that has been planted in front of it. Many believe this was done to prevent the entrance of the Jewish Messiah through that gate as was foretold by known Old Testament prophecies. However, Ezekiel prophesied the shutting of this gate itself around 600 B.C. -- that it would be shut "because the LORD (Jehovah or Yahweh), the God of Israel, hath entered in by it, therefore it shall be shut."

Jesus entered Jerusalem through the East gate around 30 A.D. (long before it was blocked by the Ottomans) as he came down from the Mount of Olives and entered the temple according to our understanding of Luke 19:28-48. He would have entered through the original gate in the wall which was destroyed with the city by the Romans in 70 A.D. Ezekiel says concerning this closed gate that the "Prince" (which the Messiah is often called throughout the Old Testament and Jesus is called in the New Testament) shall enter it again. Jesus, having entered the city, said that he would not be seen again until Jerusalem acknowledges him (Matthew 23:37-39).

The Eastern gate is presently considered by the Arabs to be their exclusive property. It is sealed up and blocked off. However one day, the Messiah will land on the Mount of Olives, with all His saints, and walk down to and right through the Eastern Gate and into the Temple area.

by
Ms Terry Mosley
2012


*********************************************
THE TSUNAMI IS COMING

The Lord gave me a Vision of the Spiritual Wave that is coming/

This is a Word to Reaffirm and more clearly define that Word/


The Tsunami is coming. This Wave is a Wave of Transformation from the Material systems of this Life/ into the Dimension of the Spirit/ From Body, Soul and Spirit/ to SPIRIT, Soul and Body/ Right now we see the material dimension collapsing before our eyes/ Daily we see Men all over the World attempting to hold this System together, to keep it from Crashing, but it is to Late.


This Collapse started 2,000 years ago when Jesus said it is Finished/ but we are just now beginning to see the Manifestation of those Words. His Body will be Awakened & Quickened into his MIND/ In the Twinkling of an eye we will be brought To The Fullness of His Stature. This Tsunami is going to Transform us / We will be Changed and we will be the Second Coming/

Ms Terry Mosley
June/ 2009

*********************************************

*********************************************

Definition/ of a REAL AMERICAN

SOME ONE WILLING TO FIGHT FOR THE CONSTITUTION and our SOVEREIGNTY.

We are Living in the Last Days/ The Fallen Angels, (who where down Graded to an Alien Race) are putting into place their End Time
Entrance. Man is not in charge on Planet Earth/ they are ( Covertly ) Stop trying to fit the Problems of the USA and the World
into an Earth based concept. There is a Multi Dimensional WAR Going on.

From Eternity, down through Time, into All Dimensions God Created, through the Camp of the Prince of the Power of the Air,
down to Planet Earth. Multi Dimensional, Covert Activity.

God is using all of the enemies attempts to Control Time, To ACCOMPLISH his plan and Purpose.

We are not Fighting other countries or terrorists. We are fight the Prince of the Power of the Air. The Real Terrorists from another Dimension.

These Lying devils enter in through a back door, attempting to Abolish Legal Rights, and set aside Legal Documents ( in a time of Crisis) They have been attacking and trying to get us to Destroy our own CONSTITUTION for some time. Little, by Little they are taking away our CONSTITUTIONAL RIGHTS, with illegal Laws, that actually VIOLATE the CONSTITUTION. But we the People are
Allowing it.

How much Longer are you going to sit Complacently by and let our Rights be TRAMPLED on/
Over the BLOOD of our FOUNDING FATHERS and Our BLOOD BOUGHT CONSTITUTION.

It was a BLOODY BATTLE TO WIN those Rights. Now your going to just let it all be taken away without a FIGHT?

AMERICANS have Lost their WARRIOR SPIRIT. This is not an Enemy you can Shoot at. But this enemy is going to attempt
to take even that right away from us ( our GUNS)

We the People have LEGAL RIGHTS and these RIGHTS are being ILLEGALLY Taken Away,

The PEOPLE are Not EVEN MAD about this, much Less ready to Fight. What are you willing to FIGHT FOR?

We the People have been ROBBED, DECEIVED, LIED TO, and Now BILLED for the DEBT of the ROBBERY.

While No one has Yet Been Arrested/ or Charged for this Crime/ and No one is MAD about it? When is ENOUGH, ENOUGH
already? WHEN are We the People going to Wake Up and GET MAD/ and STAGE a REAL BOSTON TEA PARTY for the/

TAXATION WITHOUT REPRESENTATION???????????????

THE ENEMY IS ATTEMPTING TO MERGE all Nations together, as if we never, ever FOUGHT to Get FREE of other Nations/
The enemy is ROBBING us of our SOVEREIGNTY.

Our own Politicians are Helping the Enemy, since they have No IDEA what they are Doing?

Our own Politicians are Giving away our SOVEREIGNTY.( MIND BLINDING SPIRITS RULE and REIGN in Governments,
through GREED and POWER )

This is a Multi Dimensional WAR. But we have to Stand up and Fight for our CONSTITUTION, which was Constructed
by BIBLICAL PRINCIPALS, by SPIRIT FILLED MEN.

Where are the REAL AMERICANS willing to STAND for LIBERTY and JUSTICE and FIGHT for our CONSTITUTION? Are we
ONE NATION UNDER GOD OR WHAT?

Our SOVEREIGNTY Depends upon our Willingness to Fight for our own FREEDOMS.

It is Time to GET MAD, and GET READY to DEFEND the Rights our FOREFATHERS Won for us, ALL OVER AGAIN.

We have to Take Back the Nation and ESTABLISH a MORE PERFECT UNION, or become Slaves ourselves.

WAKE UP and BECOME a REAL AMERICAN.

( the devil was DEFEATED 2,000 Years ago / WE WON the WAR / ACT on it, and ENFORCE IT, NOW, by the BLOOD

of the EVERLASTING COVENANT, AMEN )
*********************************************
WORD ON THE MIND OF CHRIST

In all of our every day lives we encounter problems and issues that we ask for Prayer to deal with/ Unless you are expecting your Prayers to be Answered you may well Miss the Move of the Holy Spirit that is always there / Ready to ACT on your FAITH in his Promises.

Recently my Father was declining, and becoming almost unable to walk. He was falling down/ and when he walked he just shuffled along, not really picking up his feet. This had been going on for sometime/ and we just thought it was Old Age, or something with his Spine? His doctor even said as much/

I had to arrange 24 hour care, since he could not even get to the bathroom, or change his cloths/ We eventually found out that he was taking a medication that was giving him a BAD RASH at night after he took it. He also had Very BAD PAIN in his Back/ He was On Heavy Pain medication for this.

So after some detective work in pin pointing which medication was causing this Rash, we stopped it.

It was a cholesterol medication called Simvastatin. The List of Side effects on this Drug was over whelming, and my Dad had about Half of them.

He also had to go to the Emergency Hospital one night due to swelling of his feet and legs/ Another Side effect of this Drug/ Through all of this not Once did any Doctor or nurse consider the medication to be the problem/ There where Many other Signs I have not listed/

My Dad is now walking normal/ not shuffling, and he has NO PAIN and the Swelling in his legs is going down/ Before he could not even sleep in his own Bed, since he could not get in or out of it/ He is now sleeping in his own Bed, and he even gos to the Bathroom himself?

WOW/ Thank you JESUS for the MIND of CHRIST/ since the doctors, and their Drug abuse is going to Kill you, if you do not take Charge of your own Life, and Educate yourself on these POISONS.

by
Ms Terry Mosley
2011


*********************************************



*********************************************
DEFINING THE BLESSING
The PROCESS of Going from FAITH to FAITH/ is a SPIRITUAL JOURNEY that is orchestrated by JESUS, the Author and Finisher of our FAITH/
Attempting to get Blessings from the Lord, without FAITH, becomes wishful thinking/
Everything that we Receive from the Lord, must be by FAITH/ in order for it to become a Blessing/
Hbr 11:1 Now faith is the substance of things hoped for, the evidence of things not seen
So without FAITH, there is no substance to receive what you are needing to be Blessed with/
It is your FAITH that PRODUCES the Blessing you need, by HOPING in GODS PROMISES/
As you HOPE in his WORD, your FAITH reaches out into Heavenly Places in Christ JESUS, where you begin to Draw on HIS RICHES, from his Store HOUSE.
Phl 4:19 But my God shall supply all your need according to his riches in glory by Christ Jesus.
Eph 1:3 Blessed [be] the God and Father of our Lord Jesus Christ, who hath blessed us with all spiritual blessings in heavenly [places] in Christ:
Everything you will ever need in this Life/ is in Heavenly Places in Christ JESUS/
So when you need something in the natural/ you must by FAITH draw it into the natural from HEAVENLY PLACES, where it has been kept in store for you.
WITHOUT FAITH/ you have no HOPE/ you can not Produce Blessings without FAITH/
Hbr 11:3 Through faith we understand that the worlds were framed by the word of God, so that things which are seen were not made of things which do appear.
Hbr 11:3 Through faith we understand that the worlds were framed by the word of God, so that things which are seen were not made of things which do appear.
The End Result of this PROCESS/ is that JESUS is the REAL BLESSING/
As you PURSUE JESUS and his WORD/ Your FAITH in Him Enables you to Receive from him/ since you know that he is a MAN of his WORD/ He HONORS his WORD/ but his Desire, is to be the DESIRE of YOUR HEART.
As JESUS becomes the Desire of your Heart/ all other Blessings will Flow from Heavenly Places/ But there is No GREATER BLESSING then to JUST KNOW that you have JESUS.
When you have JESUS/ what else do you need?
HE IS THE BLESSING.
by
Ms Terry Mosley
2011


*********************************************

*********************************************



*********************************************

The MYSTERY of his MIND

The Beauty of Tuesday Afternoon, on the Threshold of a Dream, sitting Comfortably, Watching the World go by/

To Keep getting HIGHER and HIGHER is the Pursuit of an OVERCOMER.

To Re AWAKEN to the LIMITLESS possibilities of this dream, Is to see Life once again through the eyes of a Child. This is a New Beginning to a NEW MYSTERY/

On this Threshold, looking into the VISIONS of Future, Past/ We can Move far above the darkness that keeps us from these Multi-Dimensional Mysteries. (Hidden from view)

We can SCREAM for JOY in this TRANSCENDING MOMENT, that sets one FREE, FREE from all illusions that there is anything going on here, EXCEPT the Over Whelming LOVE OF GOD/ POURING DOWN UPON us. So Great a LOVE--We are not able to receive it. LOVE--Flowing to us from the HEART OF his LOVE/

There are those among us spreading this Love, messengers of his Love. They come to Reconnect us to his Mind, his Heart. Caring us up and out of our valleys of Death/ To once again stand on the place of FULL VISION-- EYES WIDE OPEN--- To his Never, Ending Coming.

We are Coming to our Right Mind at Last. As his Love Moves us HIGHER-- We can now see through his Eyes, and we can see JESUS all around us. Stay in his LOVE-- His MIND. It will TRANSFORM you into his IMAGE.

He is brining us all to his MIND, where we are all ONE/ ONE HEART & ONE MIND. We are all JESUS-- He has already Returned/

Now you No that you are REAL.

by
Ms Terry Mosley
2011


Tuesday afternoon

*********************************************

THE GOOD NEWS
MINISTERING ANGELS AMONG US
Gods Ministers are MINSTRELS
*********************************************
Jesus Comes to sing over us and Heals us with Songs of LOVE/ and Instruments that RESONATE CORDS of HEAVENLY HARMONICS, Realign our Spirit to his Spirit. UnBlocking us from our Lack of Love/
Retuning our Hearts and Minds to receive his LOVE once again.
NLT/ Zep 3:17 For the LORD your God is living among you. He is a mighty savior. He will take delight in you with gladness. With his love, he will calm all your fears. [fn] He will rejoice over you with joyful songs.
KJ/ Zep 3:17 The LORD thy God in the midst of thee [is] mighty; he will save, he will rejoice over thee with joy; he will rest in his love, he will joy over thee with singing.
E.S/ Zep 3:17 The LORD your God is in your midst, a mighty one who will save; he will rejoice over you with gladness; he will quiet you by his love; he will exult over you with loud singing.
by
Ms Terry Mosley
2011


*********************************************
CURSING or BLESSING?
*********************************************
Pro 18:21 Death and life [are] in the power of the tongue: and they that love it shall eat the fruit thereof.
Pro 6:2 Thou art snared with the words of thy mouth, thou art taken with the words of thy mouth.
I was just watching the News about Japan when I was reminded of the many many years that Japan made Movies Prophesying their own Destruction.
The WORD of GOD tells us Plainly that what we are Saying and Believing is what will COMES to PASS/ It is called Cursing or Blessing. The Mouth speaking Forth Constant Confessions of Disaster for over 50 years by a Whole Nation has come to pass?
Mar 11:23 For verily I say unto you, That whosoever shall say unto this mountain, Be thou removed, and be thou cast into the sea; and shall not doubt in his heart, but shall believe that those things which he saith shall come to pass; he shall have whatsoever he saith.
Godzilla and his many Alien friends rained havoc on Tokyo even down to the Nuclear Melt down/ with Godzilla breathing FIRE destroying the Main Power plant.
This is Taking WHAT we are saying to a Whole New Level/

If you Listen to the News/ it is Prophesying Daily the Down Fall of the Whole Planet.

Pro 11:11 By the blessing of the upright the city is exalted: but it is overthrown by the mouth of the wicked.

AFTER THOUGHT

Remember King Kong on a Building in New York with Air Planes flying around it? Disaster in New York with Monsters on buildings with Air Planes? Sound Familiar?

WHAT NEXT?

Godzilla:Countdown to Extinction

by
Ms Terry Mosley
2011


*********************************************
*********************************************

UP DATE ON BIG COLLAPSE 2011

Last year when the Earth Quake hit Christchurch/ the Lord said that this was an Example of his Church/ and that he was going to Level the foundation it was presently on/ This recent Earth Quake has done just that/ It is reported that the Town will have to be Leveled and Rebuilt, since there is to much damage to patch it up/ or fix it.

So GOD is JUDGING his Church/ But it continues to Preach False Doctrines and Most Christians are more concerned with Money then JESUS/ God is a Man of his WORD/ He said he would Level things, now we can Just Watch and Wait to see what happens to Big name Ministries that are Leading people into Fantasy Land with their sick Prosperity teaching/

JUDGEMENT CONTINUES on the HOUSE of GOD/ This Judgement has Nothing whatsoever to do with the nation/ since our Nation is still supporting ISRAEL/ and Standing by her in all UN resolutions/

God will Continue to HOLD us UP as long as we Have ISRAEL'S back/

by
Ms Terry Mosley
2011



*********************************************

BIG COLLAPSE 2010




As I was Watching this Video on the New Zealand Earthquake/ I was listening to the Words Spoken, and one Phrase was repeated over several times. (Video is above on the Link State of the Whole Church.)

STATE of the WHOLE CHURCH VIDEO LINK

STATE of EMERGENCY: The Lord said that his Church is in a State of Emergency, and that he is Shaking it to the Rotten Foundation it is presently on/ We have spoken on this before/ But this is a Graphic Illustration of the State of the Church. Below are other Links to similar messages/ This is a WAKE UP CALL.

STATE of EMERGENCY: This also has to do with Religion becoming an issue/ when Christianity is suppose to be a RELATIONSHIP/ We have all kinds of nonsense going on with People defending their Religion/ God is not a Religion/ The Devil is the one starting Religions to Divided and create confusion/ God is Looking for Relationship/ SO when someone asks you what is your Religion/ You had Better SAY/ I HAVE NONE.

The Lord said that Big Name Ministries where going to Collapse just like the Big Financial Institutes have Collapsed/ All of them have been running on GREED/ Early of course in the Judgement Message the Lord said that these Financial Institutes would Collapse/ since God was Throwing out the Money Changers in the Church/ and Cleansing his Church from the Judas Spirit.

The Days of Preaching the Gospel for Gain are over/ Ministries that do nothing but Beg for Money/ that are not Founded on the WORD of GOD/ will Collapse/


Ms Terry Mosley
2010





LET MY PEOPLE GO




The Egyptians brought into Bondage the Children of Israel/ When Israel CRIED out for Deliverance to their God/ (who Had Made a Covenant with Abraham to do just that 400 years ahead of time/) He Delivered them from Pharaoh/

Now the Shoe is on the other Foot/ and the Egyptians are Crying out to be set FREE from the BONDAGE that they are in/ From their Slave Master.

The Problem is that their GOD is not Listening/ and he has not Made a COVENANT with them ahead of time to deliver them/???

The Nation of Egypt is in BONDAGE because it Enslaved ISRAEL/ It is now in the same Place that Israel was when God Brought Israel out/ Egypt is now headed for the WILDERNESS/ going in circles/ and falling for a FALSE GOD to Deliver them/

Egypt Worships False Gods/ so they will just be lead into the Wilderness of their own making/ thinking they are Moving out of Bondage/ only to be More ENSLAVED then they where before. This is their Fate/ as they Worship False Gods/ who have never, ever Died for them? Or Made a COVENANT to Deliver them ahead of Time as JEHOVAH did for ISRAEL/

Thus Saith the LORD / Steward of the Mysteries

by
Ms Terry Mosley
Feb2011



*********************************************
FAKE NETWORK
The BODY of CHRIST is not a Social Network/ But that is what the Church has become/ Especially Online/ Christians around the World doing the same thing that the World is doing/ Carnal Networking with each other/ WASTING away their Lives/ chatting or texting with one another about nothing/ while the World Go's to HELL.
This is a Spirit of BONDAGE that has gone out into the World/ seeking to bring everyone together/ Unity in the Flesh/ It is of course the Counterfeit of what God is doing through us by his HOLY SPIRIT/ He is Networking us all together in ONE BODY, ONE MIND/ Those who want to come out from among the WORLD and be SEPARATE/
2Cr 6:17 Wherefore come out from among them, and be ye separate, saith the Lord, and touch not the unclean [thing]; and I will receive you,
GOOD LUCK on finding anyone who wants to do that.
This Diabolical Plot was not Conceived by Mark Zuckerberg/ It is and always has been the enemies MO to Copy GOD/ and be Like him.
Isa 14:14 I will ascend above the heights of the clouds; I will be like the most High.
YES the enemy needs a Body/ so he is going to create his own Network Artificially/ and the WORLD is going to Embrace it.
( they already have )

Step by Step till they have his Mind/

Rom 1:28 And even as they did not like to retain God in [their] knowledge, God gave them over to a reprobate mind,
to do those things which are not convenient;

CONVENIENT means

1) to have come, have arrived, be present 2) metaph. a) to come to one, i.e. to seek an intimacy with one, become his follower:
to come upon one (unexpectedly

by
Ms Terry Mosley
2011

Foot Note

What's Next/ CLONES?

*********************************************
*********************************************
Recently while Ministering to someone/ I was given a Word from the Lord concerning their condition. The Word was a confirmation to me on what they where doing and how it was preventing them from receiving from the Lord.
The Lord Said that they where ADDING to the WORD of GOD. Gods Word tells us Plainly not to ADD anything, or to take away anything from his WORDS.
Rev 22:18 And I solemnly declare to everyone who hears the prophetic words of this book: If anyone adds anything to what is written here, God will add to that person the plagues described in this book.
Rev 22:19 And if anyone removes any of the words of this prophetic book, God will remove that person's share in the tree of life and in the holy city that are described in this book.
GODS WORD is the Final Authority on everything/ It STANDS on its own/ you have to APPLY it by FAITH/ and FAITH alone/ Since when all else is dead and gone----
Luk 21:33 Heaven and earth will disappear, but my words will remain forever.
WITCHES BREW



Formula for Witches Brew




You can not mix up a bunch of doctrines from different sources/ Using some of this, and a dash of that/ while Dabbling in the WORD of God/ Hoping something may work/ as if the more stuff you Mix up the better/ Creating your own Formula that is completely VOID of any Power.

You are actually Cancelling out what little FAITH you had. If you Want God on the SCENE/ you must APPLY his WORD, undiluted/ FULL STRENGTH.

By Adding to the Word of God you are Conjuring up Counterfeit Solutions, Concoctions that are Blocking your receiving Gods Promises. You Make NULL and VOID the PURE WORD of PROMISE/ This is like settling for a battery as your Energy Source/ when you could have Linked up with the MAIN POWER PLANT.

There is only ONE POWER SOURCE/ all else is a Counterfeit Concoction, an IMITATION, a Copy of the Original Formula/

The PURE SOURCE/ IS The 100 % undiluted WORD of GOD/ KEEP it PURE and it will Accomplish that into which it is Sent/

Isa 55:11 It is the same with my word. I send it out, and it always produces fruit. It will accomplish all I want it to, and it will prosper everywhere I send it.

2Pe 1:19 We have also a more sure word of prophecy; whereunto ye do well that ye take heed, as unto a light that shineth in a dark place, until the day dawn, and the day star arise in your hearts:

by
Ms Terry Mosley
2010


ARE YOU BEWITCHED?



*********************************************
*********************************************
A REBUKE
My WORD tells my Body to Come out from among the World, and be Separated/ Yet my Body is desperately trying to Imitate the WORLD/ Why are you on Facebook,? why are you on Twitter,? why are you Running after the ways of this World, this World that is going to HELL/??? WHY is my Body Imitating the ways of the WORLD/???
2Cr 6:17 Wherefore come out from among them, and be ye separate, saith the Lord, and touch not the unclean [thing]; and I will receive you,
If you have Time to be on your Computer doing what the world dose/ when do you have TIME FOR ME? Do you think that I would be spending my Time online when I Return? Why do you WASTE my TIME ? your Time is MY TIME, Your LIFE is suppose to GLORIFY ME/ Yet you WASTE my TIME seeking after the ways of the World. WHO ARE YOU?
Lu 6:46 And why call ye me, Lord, Lord, and do not the things which I say? Ga 6:7 Be not deceived; God is not mocked: for whatsoever a man soweth, that shall he also reap.
Mt 7:21 Not every one that saith unto me, Lord, Lord, shall enter into the kingdom of heaven; but he that doeth the will of my Father which is in heaven.
By Ms Terry Mosley July, 20010
*********************************************
FOOD for Thought
Yes I was taken aback by this WORD/ although I had already contemplated it myself, and have to Confess I have NO real interest in Face book or twitter/ I do have a Face Book Page, but I have never felt lead to seek out friends/ so I can add crap to my already ONLINE Life.
Iam Online for One Reason/ To MINISTER/ Not to Promote myself or Take Away from the WORD of GOD/ I do not have time to give to useless ventures, I must keep my Mind Stayed on the Things I have already been given. So ask yourself, if GOD has something MORE for you to be DOING/ but your to Busy doing YOUR THING and promoting yourself in the ways of the World?
I do not have Time to Look at the Videos on YOU TUBE, but I do put my Videos on there. Are You PROMOTING the WORD/ or FEEDING on the WORLD? Yes we are to be In the WORLD/ to make a difference/ The World is suppose to want to be Like Us/ Not us changing to be Like them??? .
*********************************************
*********************************************
*********************************************

BREAKING CAMP SUDDENLY




Tell the People I am Ready to MOVE them ON/ It is time to BREAK CAMP and get Ready to Move out of the WILDERNESS.

OLD, LONG running MINISTRIES are FEEDING the Masses DEAD MANNA/ ( Fallen, Angels Food ) /

The Body of Christ has been Listening to 40 year old, dead manna for way Past 40 years.

Rehashing, redressing, and teaching ERROR, over and over, rather then MOVING ON to a NEW CAMP with FRESH REVELATION. Manna was called Angels food/ since the people knew that it was Angels that gave it to them/ Angels gave the Law/ the Word, "God", in all the passages in Exodus means, magistrates, or angels. Even Paul tells us clearly that Angels gave the Law/ ( Fallen Angels) Act 7:53 Who have received the law by the disposition of angels, and have not kept [it].

So MANNA is a Substitute for the REAL THING/ MAMMON is what MANNA Represents.
Luk 4:4And Jesus answered him, saying, It is written, That man shall not live by bread alone, but by every word of God.

Dead, day old Manna is Rotten, and Spoiled/ All knowledge of the WORD has become SPOILED by the DEAD MANNA teaching on Prosperity, or Mammon/
Prosperity Teaching came in, took Root and proceeded to Contaminate POWERFUL MINISTRIES, that once Taught Real REVELATION/ All these BIG, BIG MINISTRIES have been Wandering in the wilderness, going in circles, teaching NOTHING NEW, Receiving nothing NEW. ( Feeding the Masses Angels Food or devils food? )

The Prosperity teaching, or the MAMMON teaching is a CARNAL doctrine/ There is nothing Spiritual about it/ It is keeping the Masses in BONDAGE to these Ministries, and in BONDAGE to the things of this World.

WORD FROM GOD

I am MOVING my People to a NEW CAMP/ a New place in my SPIRIT. Those who are SEEKING those things which are ABOVE, will be MOVING to the NEW CAMP/ Those seeking the things of this World will be left to PURSUE Prosperity/ MAMMON.

You can not seek my KINGDOM/ and seek MAMMON at the same time? You must make a CHOICE.
Luk 16:11 If therefore ye have not been faithful in the unrighteous mammon, who will commit to your trust the true [riches]?
Luk 16:13 No servant can serve two masters: for either he will hate the one, and love the other; or else he will hold to the one, and despise the other. Ye cannot serve God and mammon. ( OR PROSPERITY.) .
It is Time to Break Camp/ and leave behind all that has Come Before/
GOD'S WORD® Translation

Exd 12:39 With the dough they had brought from Egypt, they baked round, flat bread. The dough hadn't risen because they'd been thrown out of Egypt and had no time to prepare food for the trip. .

Exd 12:39 And they baked unleavened cakes of the dough which they brought forth out of Egypt, for it was not leavened; because they were thrust out of Egypt, and could not tarry, neither had they prepared for themselves any victual.
I will Supply all your Needs/ Look to Me as your Source/ and stop seeking the MAMMON of this world. It is passing away/ It is Fallen Angels Food/ It is Spoiled. ( COLLAPSE of the MAMMON of this World.? )

So this WORD is about being THRUST out of your Complancency and Laziness to Spiritually things, QUICKLY/ You will have NO TIME to prepare for this CHANGE/ This Change will happen SUDDENLY.

1Th 5:2 For yourselves know perfectly that the day of the Lord so cometh as a thief in the night.

1Th 5:4 But ye, brethren, are not in darkness, that that day should overtake you as a thief.

by
Ms Terry Mosley
2010

Message on the LAW/ LINK

*********************************************
*********************************************
PROPHETIC SIGN OF THE TIMES


As I was watching the Images of the Great Cloud that was moving towards Europe/ from the Ash of the Volcano/ I Said out Loud/

Is the Black Cloud over Europe Prophetic ?/ What a Sign.

Today I was given more Insight on just that/ Yes it is PROPHETIC / and that CLOUD is Still Spreading.

This Cloud was, and is a SIGN of very disturbing things going on in the still FORMATION of the European Union and the Stabilizing of the Euro/

GREECE is a Destabilizing Country at the moment/ and this Country is on the Brink of Crisis that could derail their whole economy if the EU dose not Bail them out/

But PROPHETICALLY what dose this Signal ?

The Formation of the EU is a Reformation of the Roman Empire/ This is an End Time Sign to us/ as there are many countries that will drop out/ and many countries trying to be added/ Yet this is still a NATION in the Making.

The whole Globe has been Economically Destablized by one ENEMY/ the Prince of the POWER of the AIR/ Nothing on Planet Earth Created this Crisis/ It was Planned by the
REAL, COVERTLY OPERATING ENEMY/ called satan/ Rule of the darkness of this world.

It is all about MONEY/ and in a CRISIS of Increasing Proportions/ People will sell out their Country to Keep it from CRASHING/

So PIECE, by PIECE/ Countries and Contents are Crumbling Economically/ so that they have to UNITE with other Countries to SURVIVE/

The EU is going to SPREAD/ It is Going to Conquer the WORLD/

MEAN While the USA is Presently Juggling to MAINTAIN our Economy/ Attempting to FLOAT above that Cloud that is Spreading/ Devouring the Planet/ and seeking to TRANSFORM the PLANET into a 10 Nation World Order.

The World as we Knew it is GONE/ We are sliding into the PIT/ The END is near.

Old Prophetic Word

MSR INFO LINKS


by
Ms Terry Mosley
2010



*********************************************
PROPHETIC WORD
*********************************************
REBUKE to the BODY of CHRIST
MUTINY IN THE ARMY OF GOD
The Body of Christ is in a State MUTINY. Everyone has ABANDONED his POST or is Sleeping at his POST??
They are all AWOL . The enemy is in the CAMP/ and Know one has on Any ARMOUR to FORCE him out.
THIS IS A CALL TO THE ARMY OF GOD/ A WAKE UP CALL/
THIS IS A BUGLE BLAST TELLING you to WAKE UP/ GET on your ARMOUR and Get Back at your POST.
JUDAS is in the Camp and needs to be FORCED OUT. The CAMP is Full of MUTINEERS.
Gods Soldiers have STOPPED OBEYING his ORDERS and have Made up their own??
| | |
| --- | --- |
| AWOL SOLDIERS | SOLDIER SLEEPING ON DUTY |
No ONE is Building or STANDING up for Gods KINGDOM, they are all now BUILDING their own Kingdom. There is NO ONE in CHARGE/ Even the Leaders are Busy making up Orders to Abandon their Post. ( waiting for the rapture syndrome )
WHERE IS THE ARMY OF GOD/?? THE BUGLE BLAST HAS SOUNDED--- WAKE UP from your Self Centered, Self Seeking Life/ Get on GODS ARMOUR, take the SWORD of the SPIRIT and Get Back on the FRONT LINE/ Get the Enemy out of our Camp and Under our Feet.
The World Leaders have Lost their Minds/ Because the Church is not PRAYING for them.
ENFORCE the VICTORY of the CROSS over Lying devils and False doctrines.
PUSH the enemy back/ and TAKE BACK all that was STOLEN while you where sleeping.
STAND and FIGHT the GOOD FIGHT OF FAITH/ OBEY the HIGH COMMAND ORDERS
PREACH THE GOOD NEWS/ and PRAY FOR OUR LEADERS/
ACT LIKE you are a PARTAKER OF CHRIST/ A SON OF THE LIVING GOD/
FULL FILL YOUR MISSION/
ARE YOU A MUTINEER? ARE YOU AWOL FROM THE ARMY OF GOD?
by
Ms Terry Mosley
'nov 2009

*********************************************
SOWING TIME
*********************************************
There are many many scriptures in Gods Word relating to the Subject of TIME. In My Study on this Subject/ I have had Many Revelations and My Perception of Reality has been Altered. One of the Concepts I came across was the Sowing of Time. This idea was Fascinating. Especially in light of the Culture we live in/ Always in a hurry, Rushing around and Mainly driving like life is over if you do not hurry up and hurry on.
Here in this Study I found that the idea of Time itself was Designed / to TAKE TIME OUT. To not be in a Hurry/ to come aside and just BE. Be where you are, and be with whoever you are with. To be in the MOMENT/ with no where else to go, no where else to be. This is what God calls Contentment. 1Ti 6:6 But godliness with contentment is great gain. Content to be HERE AND NOW. Most people are never in the MOMENT. They are always where they are going, or where they have been. But rarely where they are At. To be in each moment is to TAKE TIME. This is called SOWING TIME ( to TARRY)
When you consciously slow your own Pace down and come aside willingly to take Time out from the World Rushing by/ You then can actually create your own TIME LINE, You can Move outside of the Daily Grind. As you consciously begin to step Outside of this Madness, you will begin to see how to move at a different Pace. How to move at your own Pace, there by Sowing your own TIME LINE. You can control Time by coming to a complete HALT.
When you stop allowing Time to tell you how to live/ you can use Time to create Life. To SOW TIME is to TARRY. Tarry for one another/ This is what JESUS did his whole Sojourn here. He took Time Out to TARRY with us for a Moment. In these Precious Moments when one Tarry's/ you then allow yourself to experience ETERNITY.
Eternity is not Waiting for you/ You Create Eternity by WAITING/ Tarrying.
Mar 14:34 And saith unto them, My soul is exceeding sorrowful unto death: tarry ye here, and watch.
JESUS himself sought others who would Tarry with him in his own Heavy Moments.

Tarrying is a Gift of True patients/ A place to Hear from Heaven.
by
Ms Terry Mosley
nov 2009
*********************************************
THE COMING OF REAL PROPHETS
The APPEARING of the 2 Witnesses will User in and re establish the FIRST PRINCIPLES of
the Doctrines of Christ. The Principles that the New Testament Church walked in/ when PAUL
said Lets GO ON. HEBREWS 6/ ( there is Nothing religious about this )
The Church must begin to Function in the First Principles/ before we can Move on to ( who we are)
The Church is not a Religious term/ It is a term used to define those who are Imitating Christ/
and seeking to Serve others.
Eph 5:1 Therefore be imitators of God as dear children.
Eph 4:13 Till we all come in the unity of the faith, and of the knowledge of the Son of God, unto a perfect man, unto the measure of the stature of the fullness of Christ:
This will be a TIME of QUICKENING/ Days will be shortened as a 2,000 year Chasm is Bridged

We are the WITNESSES
Those who are Listening/ will hear from Heaven and Come up to Perfection and

Go where No Man has Gone before.
EXPLOITS Through TIME
Job 30:22 Thou liftest me up to the wind; thou causest me to ride [upon it], and dissolvest my substance.
Jude 1: 14
14 And Enoch also, the seventh from Adam, prophesied of these, saying, Behold, the Lord cometh with ten thousands of his saints,
Heb. 11: 5
5 By faith Enoch was translated that he should not see death; and was not found, because God had translated him: for before his translation he had this testimony, that he pleased God.
Isa 24:21 And it shall come to pass in that day, [that] the LORD shall punish the host of the high ones [that are] on high, and the kings of the earth upon the earth.
Psa 91:7 A thousand shall fall at thy side, and ten thousand at thy right hand; [but] it shall not come nigh thee.
Isa 66:15 For, behold, the LORD will come with fire, and with his chariots like a whirlwind, to render his anger with fury, and his rebuke with flames of fire.
Jer 4:13 Behold, he shall come up as clouds, and his chariots [shall be] as a whirlwind: his horses are swifter than eagles. Woe unto us! for we are spoiled.
2Ki 2:1 And it came to pass, when the LORD would take up Elijah into heaven by a whirlwind, that Elijah went with Elisha from Gilgal.
2Ki 2:11 And it came to pass, as they still went on, and talked, that, behold, [there appeared] a chariot of fire, and horses of fire, and parted them both asunder; and Elijah went up by a whirlwind into heaven.
Act 1:9 And when he had spoken these things, while they beheld, he was taken up; and a cloud received him out of their sight.
Rev 11:12 And they heard a great voice from heaven saying unto them, Come up hither. And they ascended up to heaven in a cloud; and their enemies beheld them.
Mat 24:31 And he shall send his angels with a great sound of a trumpet, and they shall gather together his elect from the four winds, from one end of heaven to the other.
GO BEYOND the VEIL of TIME.
by
Ms Terry Mosley
2009
*********************************************
*********************************************

ANOTHER GOSPEL
Read the False Prophet Message on this Link
ANOTHER GOSPEL / What Al Gore is Preaching/ God did not say go into all the World and Save the Planet? In fact God has already told us he is Destroying this Planet/
He SAID Mar 16:15 And he said unto them, Go ye into all the world, and preach the gospel to every creature. GOSPEL IS GOOD NEWS of the KINGDOM TO COME/ Not SAVING this one.
AL GORE is Preaching ANOTHER GOSPEL/ and he is a False Prophet.
God has Already Told us that he is Creating a NEW HEAVEN and Earth where in RIGHTEOUSNESS Dwells/ Meaning that this Present one is full of Unrighteousness/ which is the Cause of all our PROBLEMS.
Isa 65:17 For, behold, I create new heavens and a new earth: and the former shall not be remembered, nor come into mind. /
Rom 8:22 For we know that the whole creation groaneth and travaileth in pain together until now.
Isa 24:20 The earth shall reel to and fro like a drunkard, and shall be removed like a cottage; and the transgression thereof shall be heavy upon it; and it shall fall, and not rise again..
The Atmosphere of this Planet is a MANIFESTATION of the Degradation in the Hearts of Men..
PURE and SIMPLE it is called SIN/ there is No way to White Wash it/ or to Revive a Dying Plant at some Point above the roots. Sin is Sin and that is what the Planet is Dying from. THE CURSE that is at work in the Lives of the Inhabitants/
So AL GORE is Preaching a New Religion of Planet or Mother Nature Worship/ God is not Interested in Saving Planets/ He wants to Save Souls/ for the NEW KINGDOM TO COME.
Isa 24:3 The land shall be utterly emptied, and utterly spoiled: for the LORD hath spoken this word. .
Isa 24:4 The earth mourneth [and] fadeth away, the world languisheth [and] fadeth away, the haughty people of the earth do languish.
Isa 24:5 The earth also is defiled under the inhabitants thereof; because they have transgressed the laws, changed the ordinance, broken the everlasting covenant.
Isa 24:6Therefore hath the curse devoured the earth, and they that dwell therein are desolate: therefore the inhabitants of the earth are burned, and few men left.
Isa 34:4 And all the host of heaven shall be dissolved, and the heavens shall be rolled together as a scroll: and all their host shall fall down, as the leaf falleth off from the vine, and as a falling [fig] from the fig tree.
GOD IS DONE with this Planet. It was FINISHED 2,000 years ago/
WORSHIP GOD/
EXAMPLE/ Fallen Angels masquerading as Angels of Light Creating New Religions, by Preaching ANOTHER GOSPEL
Gal 1:8 But though we, or an angel from heaven, preach any other gospel unto you than that which we have preached unto you, let him be accursed.
Gal 1:9 As we said before, so say I now again, If any [man] preach any other gospel unto you than that ye have received, let him be accursed.
Rev 22:18 For I testify unto every man that heareth the words of the prophecy of this book, If any man shall add unto these things, God shall add unto him the plagues that are written in this book:
Rev 22:19 And if any man shall take away from the words of the book of this prophecy, God shall take away his part out of the book of life, and out of the holy city, and [from] the things which are written in this book.
ANOTHER GOSPEL
When Joseph Smith was only 14 he had a Vision. He said God and JESUS ( who are one in the same person,) appeared to him and told him all the denominations had fallen away and that he should not join any of them etc. He did not try the Spirits, and he did not Remember what Peter said about Visions. That yes they had seen Great things/ but /
2Pe 1:19 We have also a more sure word of prophecy; whereunto ye do well that ye take heed, as unto a light that shineth in a dark place, until the day dawn, and the day star arise in your hearts:
THE SURE WORD is GODS WORD ABOVE any VISION. The WORD of GOD over Rides Visions. Joseph Smith would have Heard the WORD if he had gone to any church, but these Lying Spirits told him not to go to Church. Not to fellowship with other believers/ which is contrary to Gods Word, which tells us to Not forsake your gathering together.
STRANGE GODS
Today we have alot of talk about a Coming UFO encounter with Aliens from where ever. Saviours from another world. What dose this sound like? ANOTHER GOSPEL.
If any Alien comes here and starts Preaching to us Another Gospel or telling us something contrary to the WORD of GOD/ Let him be ACCURSED.
The only Reason God would allow us this kind of Encounter ( if it was REAL) would be for us to PREACH the GOSPEL to the ALIEN'S who may Never have Heard it.
Alien beings with Higher forms of Technology may have NO SPIRITUAL Insight at all. So God may give us Encounters that are Way Beyond anything we could ask or think, to PREACH the GOOD NEWS to an ALIEN RACE. ( If they are not ALIEN'S then they are FALLEN ANGELS. There would be No Point in Preaching to them/ they are DAMNED. )
What a Concept.
Ms Terry Mosley
Jan/ 2009
*********************************************
GOD IS NOT BROKE
God is our Source and Provider
It is Time for My Children to GROW UP and LIVE by FAITH in All that I have Already done for them. STOP LOOKING to the Natural for your needs. LOOK to your God as your Source, and your PROVIDER/
I am Not BROKE, My Economy is SUPERNATURAL/ Start Living by FAITH from your ETERNAL INHERITANCE/ Not your Earthly one. Receive What you need, when you need it, from Heavenly Places in Christ JESUS.
Eph 1:3 Blessed [be] the God and Father of our Lord Jesus Christ, who hath blessed us with all spiritual blessings in heavenly [places] in Christ:
Stop Living like Beggars, while in my House there is PLENTY. .
Col 3:1 If ye then be risen with Christ, seek those things which are above, where Christ sitteth on the right hand of God.
Col 3:2 Set your affection on things above, not on things on the earth.
Col 3:3 For ye are dead, and your life is hid with Christ in God.
COME UP HERE and BE SEATED in HEAVENLY PLACES in CHRIST JESUS
Ms Terry Mosley
Jan/ 2009
*********************************************
*********************************************
*********************************************
MIDST OF THE STORM
*********************************************

The Storm activity within the USA has been a WARNING of things to come.

Storms are coming upon the USA, Many kinds of Storms. Hurricanes, cyclones, thunder and lightning storms.This is Translated into the Political, Spiritual,Economical realm.

Our Nation is being beaten down, and Attacked by the enemy on all fronts. This nation needs to be ReBorn, but the enemy is trying to take us down while we are at our weakest point. He is trying to divide us and bring us to total confusion.

In the Book of JOB first chapter we are given an outline of how the enemy uses different ways to attack and one of those ways is weather.

Job 1:19 And, behold, there came a great wind from the wilderness, and smote the four corners of the house, and it fell upon the young men, and they are dead; and I only am escaped alone to tell thee. ( read first part to get context )

The enemy has come upon the USA to try this Nation, and see if there are any Godly Men willing to Stand and fight the good fight of FAITH and return us to Godly Principles. Jesus took authority over STORMS. He STOOD UP and told the Storm what to do. WE NEED GODLY LEADERSHIP in the Midst of this STORM, to Stand up and Take Charge and tell this Storm to Calm down.

The USA is like a Sinking Ship at sea in the Midst of a Great Storm with the Waves beating upon it and Water coming over the Bow. Mark 4:37 In the Midst of this Turmoil we need REAL LEADERSHIP to Take Charge and tell those who are in the Boat

Mat 14:27 But straightway Jesus spake unto them, saying, Be of good cheer; it is I; be not afraid.

Jhn 6:20 But he saith unto them, It is I; be not afraid.

Mar 4:39 And he arose, and rebuked the wind, and said unto the sea, Peace, be still. And the wind ceased, and there was a great calm.

Jesus walked on the Water, Above the Storm. That is where he wants to keep us.

Mat 14:29 And he said, Come. And when Peter was come down out of the ship, he walked on the water, to go to Jesus.

Mat 14:30 But when he saw the wind boisterous, he was afraid; and beginning to sink, he cried, saying, Lord, save me.

Mat 14:31 And immediately Jesus stretched forth [his] hand, and caught him, and said unto him, O thou of little faith, wherefore didst thou doubt?

Mat 14:32 And when they were come into the ship, the wind ceased.

Keep your Mind Stayed on JESUS during these troubled Times. Do not be like Peter and be OVER COME by what you see / Do Not Look at the TURMOIL/ KEEP your EYES on JESUS and he will KEEP you in the Secret Place/ and Bring us all to a Safe Harbor.

Jhn 6:21 Then they willingly received him into the ship: and immediately the ship was at the land whither they went.

Isa 26:3 Thou wilt keep [him] in perfect peace, [whose] mind [is] stayed [on thee]: because he trusteth in thee.

By Ms Terry Mosley Sept, 2008

*********************************************
*********************************************
LYING WONDERS
Col 2:18

Let no man beguile you of your reward in a voluntary humility and worshipping of angels, intruding into those things which he hath not seen, vainly puffed up by his fleshly mind,
There are alot of New, So Called Revivals/ with Signs and Wonders taking place. Most of them involve Appearing of Angels. ( this is carnal not spiritual )
I asked the Lord for decernment on this issue and this is what he gave me.
Mat 24:23
Then if any man shall say unto you, Lo, here [is] Christ, or there; believe [it] not.
Mat 24:24
For there shall arise false Christs, and false prophets, and shall shew great signs and wonders; insomuch that, if [it were] possible, they shall deceive the very elect.
Mat 24:25
Behold, I have told you before.
Stop Running after Signs and wonders/ It is a Sign of Immaturity/ God is getting ready to Reveal the SON"S of GOD/ What are you Looking for? This is all Carnal nonesense.
Rom 8:14 For as many as are led by the Spirit of God, they are the sons of God.
Rom 8:19 For the earnest expectation of the creature waiteth for the manifestation of the sons of God.
1Jo 3:1 Behold, what manner of love the Father hath bestowed upon us, that we should be called the sons of God: therefore the world knoweth us not, because it knew him not.
1Jo 3:2 Beloved, now are we the sons of God, and it doth not yet appear what we shall be: but we know that, when he shall appear, we shall be like him; for we shall see him as he is.
Why would anyone settle for Angels appearing when it is the SON"S OF GOD Who we are Waiting to Appear.
The Only Revival that is coming is a WORD REVIVAL, since there is a FAMINE of the WORD of GOD.
Ms Terry Mosley
2008
*********************************************
The JUDGEMENT CONTINUES
There is More Fall Out to Come.

1Pe 4:17 For the time [is come] that judgment must begin at the house of God: and if [it] first [begin] at us, what shall the end [be] of them that obey not the gospel of God?

The JUDGEMENT has started/ The FALL OUT from JESUS Cleansing his Church from the Inside out/ is World Wide. ( Money Changes EXPOSED )

JESUS is EXPOSING the JUDAS SPIRIT within his Church/ those who are running after Mammon, not Him and his Holy Spirit. This JUDAS SPIRIT is so Entrenched/ teaching FALSE DOCTRINES/ that the people no longer Hear his WORD.

Mat 6:24 No man can serve two masters: for either he will hate the one, and love the other; or else he will hold to the one, and despise the other. Ye cannot serve God and mammon.

THE PERSPECTIVE of What His BRIDE is suppose to Look Like, and Be doing is so Distorted, that the Masses are brain dead. There is NO VISION at all of what Walking in the SPIRIT is about.? There is No Spiritual Growth in his Body.

We are at a Point of Transition from Walking in the Flesh, to Walking by FAITH. All Christians have had plenty of Time to Grow up and Live by FAITH, but they have all been seeking their Kingdom, not his. They have NO FAITH/ there FAITH is in Mammon. They are all Seeking to Promote their House/ not his. His House is not a building in the natural, it is Super Natural.

Eph 4:16 From whom the whole body fitly joined together and compacted by that which every joint supplieth, according to the effectual working in the measure of every part, maketh increase of the body unto the edifying of itself in love.

The Judgement is On Organized Religion, Promoting their buildings and Never taking care of Widows and Orphans. Robing God, by building themselves a Home, but not Opening up the Church to be a Home. ( Main Responsibility of the Church)

1Ti 5:3 Honour widows that are widows indeed.

1Ti 5:16 If any man or woman that believeth have widows, let them relieve them, and let not the church be charged; that it may relieve them that are widows indeed.

Jam 1:27 Pure religion and undefiled before God and the Father is this, To visit the fatherless and widows in their affliction, [and] to keep himself unspotted from the world.

The Judgement is On ALL Who Claim to be his CHURCH/ but are Not Being the CHURCH.

The JUDGEMENT is producing a FINANCIAL FALL OUT that is like a Domino effect.

Everything linked together that can FALL/ will FALL/ There will be NO FOUNDATION LEFT that is not BASED on the things of the SPIRIT. THE FOUNDATION of the Church is Built on CARNAL Substance, so it is Toppling Over and Falling Apart.
Massive amounts of People Loosing their Homes because they have been Building their KINGDOM/ not his. Seeking their own/ Not Seeking First the Kingdom of God.

Main Stream Financial Institutes Failing, is all part of this FALL OUT.

All of the Financial Problems in this Country are Based on GREED/ and the Pursuit of Selfishness. The USA has a Self Image Problem. Americans have been Robbing each other for decades/ and Now God is EXPOSING the Rotten Foundation it was all built on. Lies, and Lack of Real Substance to begin with.
No Sooner has one Scandal been exposed, but there is already SCAMS going on to Scam those who have Been Scammed by the Latest Scam.

Is there No END to the GET RICH by Destroying your own Brother Mind Set?

This is the American Way/ You can Lie/ Cheat, and Create your own Morals on your way to Destroying who ever, just to get ahead? Ahead? What does getting Ahead really Mean? Since that strategy is what is Producing all this INSTITUTION FALL OUT and PAY BACK.

This is Called Getting Ahead? Where is the PRIDE of LIVING like a Human Being?

What is going on in this Worthless Excuse of a Country ?

What is Going on is that the Citizens are Corrupt at the core. Everyone is looking to get AHEAD/ Instead of Being a Person of Integrate/ Everyone is Seeking his Own, and No One is Loving his Neighbor as himself. That is whats going on. There is NO ONE OBEYING GODS COMMANDMENT OF LOVE.
So GOD is DONE with Us. He has Pronounced JUDGEMENT and Declared WAR on those who are Living Carnal Lives, while confessing to be Born Again.
The GRACE of GOD over this Nation has been Lifted Off, and the Bottom is Falling out from Under the Greed/ and Prosperity seekers. Lets hear someone teach about Prosperity Now, while your on your way to Fore Closure.

Rest of the Message.

Judgement Begins at The House of God

Ms. Terry Mosley 2008

THE FOOT NOTE

OVER THROWING THE MONEY CHANGERS/ THE JUDAS SPIRIT EXPOSED.

MONEY CHANGERS LINK


*********************************************
*********************************************
---
Return to Prophetic Words for Women Main Page
© 1995 - 2013 Morning-Star Rising - All rights reserved.
---