*********************************************
MORNING STAR RISING
MAY 2014
NEWSLETTER & DEVOTION
*********************************************
Terry Mosley -- Editor
Rev. Terry Mosley -- Chief Minister
Holy Ghost -- Associate Minister
*********************************************
Only When you realize that we have no insight/ and that we know nothing, can Christ Consciousness begin to Break through upon you/ Setting you FREE from the Lies that surround you/ We are living in a FALSE concept of reality/ which is constantly Feeding us False INFO on what is going on, and who we are/ Those who FEED on those Lies/ are what is called BRAIN WASHED/ That is a term used to describe people who have No ability to think out Side the BOX / Out side of what has been told/ Seeking the TRUTH must be accompanied by a Willingness to Lay aside all that has come before/ Coming to the Place of letting go all that you think you no/ since it is not Possible for the Carnal Mind to know anything of the TRUTH/
Christ Consciousness or the Mind of Christ is so far from our normal Perception/ that once it has been Revealed/ most of what you thought you knew becomes Obsolete In a Moment/ This is not something you can Imagine/ This is not a place you can get to by trying different methods to induce it/ It is a Place that the HOLY SPIRIT will bring you to when he Determines your Ready/
This is called the Operation of the Holy Spirit. He is cleansing us from the inside out so that he can Strengthen our ability to Receive from the Spirit of his Mind.
He is attempting to erase our Bad, preconceived ideas of this Reality/ Little by Little, day by day/Let us Rehearse how the Holy Spirit has Come Upon others andAltered their Reality in a Moment/ There are Many in the Old Testament/ But we are going to start with the UPPER ROOM/ where the Holy Spirit came upon 120 and they went out and changed their World. As they went, God used each one in different ways.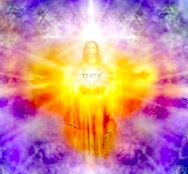 The Mind of Christ, or the REVELATION started with Peter/ Lets attempt to bring this into a present day Perspective— In order to Grasp it. It would be as if you where Prejudice all your life to all races & religions/ This was taught to you all your life, that you and only you had the One True God/ and he only dealt with JEWS. Suddenly in a MOMENT that GOD Showed you, that he was Never, Ever/ a Respecter of Persons.
Take a Moment to Grasp this. The POWER of what happened to Peter in a MOMENT. In a single Moment/ a LIFE TIME of BONDAGE fell away/ When the Mind of Christ Revealed this unto him/
Act 10:34 ¶ Then Peter opened [his] mouth, and said, Of a truth I perceive that God is no respecter of persons:
(OUR Question today should be/ If God was Never, Ever been a Respecter of Persons/ THEN who had been teaching the JEWS that he was?) Peter just OBEYED the HOLY SPIRIT/ and Moved out side the Box he had been
in all his LIFE/ and the Holy Spirit began INSTANTLY to Minister to the Rest of the WORLD/ by One Mans Obedience. This was just the Beginning / The ABC'S or foundation to except others as Gods Children.
The next Example is the Apostle PAUL/ who as Saul went around Killing Christians, thinking he was doing God a Favor/ ( still being done to this day ) JESUS himself came upon Saul/ and asked him/ what are you doing and Why
are you Persecuting me? Paul answered by saying/ Who are you? Well if Paul had known the One True God/ then he would have known who was speaking to him. But JESUS had to introduce himself/ since Paul had never known
him till this Moment.
Act 9:4 And he fell to the earth, and heard a voice saying unto him, Saul, Saul, why persecutest thou me?
Act 9:5 And he said, Who art thou, Lord? And the Lord said, I am Jesus whom thou persecutest: [it is] hard for thee to kick against the pricks.
Act 9:6 And he trembling and astonished said, Lord, what wilt thou have me to do? And the Lord [said] unto him, Arise, and go into the city, and it shall be told thee what thou must do.
Saul, Now Paul is the Best Example of how the Mind of Christ can change you in a Moment/ God took Sauls zeal for God/ and put it to Work towards Saving the Gentiles. This is the best example also of what Religious Bondage can do/ How BLINDED the Minds of the People where/ thinking that God only Loved one group of people? This was God at work, beginning to REVEAL that his only LAW was LOVE.
GOD IS NOT A RELIGION/ More on that Later
Next was SAINT JOHN/ He was set Apart by God to Receive information, and Write the VISION for the FUTURE/ From the Mind of Christ/
He was taken outside of Time and saw from Eternity how the rest of this TIme Line would Unfold. He was even Given the Awesome Privilege of seeing the New TIme Line with the New Jerusalem Coming/ This was all Given him by the Holy Spirit/ He did not attempt to get it,he was Chosen to receive it/ He was to Bear Witness of it/ and Write it down for us all to Receive/ These are Examples of how the Holy Spirit can Reveal to us/things that we can never get from our carnal mind/ Things that are Hidden/ that are Revealed through his Mind, by his Spirit,
in his Timing/ Stepping Stone of REVELATION. GOD is Not a Religion
2,000 years have gone by since the FIRST WAVE/ and still the WORLD at large has NO IDEA what happened/ Yes, some think they no/ that is the Problem/ If anyone really Got it/ then why has Nothing changed? why are people still killing others through Religious Bondage? They did not Get that JESUS did away with RELIGION/ ALL RELIGIONS/ RELIGION was NAILED to the CROSS/ Where it was Disannulled by the VICTORY of the CROSS/ GOD himself Got Rid of the LAW/ ( works of the devil, a Carnal, Counterfeit Code )
People today do not get that the LAW was Religion/ and that GOD VANISHED it Away/
Eph 2:15
Having abolished in his flesh the enmity, [even] the law of commandments [contained] in ordinances; for to make in himself of twain one new man, [so] making peace.
New International Version
Eph 2:15 by abolishing in his flesh the law with its commandments and regulations. His purpose was to create in himself one new man out of the two, thus making peace,
New Living Translation
Eph 2:15 He did this by ending the system of law with its commandments and regulations. He made peace between Jews and Gentiles by creating in himself one new people from the two groups.
The Word ABOLISHED means. VANISHED/ The LAW, which was Religion/ VANISHED/ Or Disappeared/
Colossians 2:14 having canceled the written code, with its regulations, that was against us and that stood opposed to us; he took it away, nailing it to the cross.
New Living Translation
Gal 3:28 There is no longer Jew or Gentile, slave or free, male and female. For you are all one in Christ Jesus.
LETS SETTLE this by Defining who our GOD is and what his Character Manifests.

———————————————————————————————————–
AGAPE LOVE
MURDER/ Hates
No Respecter of persons/ Loves all people.
Kills those who do not believe his way.
Speaks Forth Confessions of FAITH based on Love. Giver of Grace
Issues Carnal Commandments/ which are curses.( The Law was a curse. it was carnal)
Dose not Imput Sin or Condemn anyone.
Condemns and reminds you of your Sins.
Sent his Only Son as a Sacrifice to FREE us.
Makes others sacrifice themselves for nothing.
Kept his Word/ Fulfilled his PROMISES/ Rose from the Dead after 3 days
GAVE NO WORD/but spoke only LIES/ STILL DEAD.
Made an EVER LASTING COVENANT of LIFE with us through his Son. Giver of GRACE
Made a Counterfeit Covenant/ That enforces Bondage, Sin and death/ Giver of LAWS.
1Jo 3:8 He that committeth sin is of the devil; for the devil sinneth from the beginning. For this purpose the Son of God was manifested, that he might destroy the works of the devil.
This is the Consciousness that MUST come Upon the Human Race in order to Save it/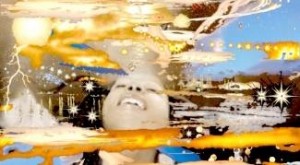 The REVELATION that RELIGION is LAW and BONDAGE/ GOD IS GRACE/ LOVE and FREEDOM in the HOLY GHOST. That LOVE is our only LAW, and it is an ACTION, that was demonstrated by JESUS. Any New CONCEPTS of REALITY must EXPAND our AWARENESS of the LAW of LOVE.
Gal 5:14 For all the law is fulfilled in one word, [even] in this; Thou shalt love thy neighbour as thyself.
Jhn 13:34 A new commandment I give unto you, That ye love one another; as I have loved you, that ye also love one another.
Luk 10:27 And he answering said, Thou shalt love the Lord thy God with all thy heart, and with all thy soul, and with all thy strength, and with all thy mind; and thy neighbour as thyself.
A REVELATION that has been 2,000 years COMING/
by
Ms Terry Mosley
2010
Foot Note/ Whole Message on the LAW/ Link

*********************************************
MORNING-STAR RISING UPDATE
*********************************************
Hi Dear Prayer Partners. Thank you for your Prayer support for this Ministry. This Ministry is dedicated to going Into the Deep Mysteries that have been Hidden/ God has Told us that we are STEWARDS of his MYSTERIES/ We started a Mystery in 2013 Called Living Like the Bride of Christ . It is all about REVEALING MORE OF JESUS in the days Ahead. Last Month we had Compelled to Carry the Cross. Now we are Moving on to the Multi-Dimensional Wisdom of God. Learning that his Church is Multi-Dimensional/ and Paul said God would begin to reveal this to us. We are also learning to Bear one anothers burdens, as this is what it means to Carry the CROSS with JESUS/
The Lord is adding New insight to This Mystery, while beginning to open our Understanding to several New Mysteries. So Pray for us as we continue to go where NO MAN has Gone before/ Moving on to New Dimensions of where ever the Lord is Leading us to give us a BIGGER, BETTER View of all he has Done for us.
Thank you all for your many Prayers for Paul, Star and Reya Hope. Reya was One Year old and we had a Birthday Party for on April 27, 2014. It was much Fun, and I am enjoying my time with her.
HAPPY MOTHERS DAY to all MOTHERS.
More New Pictures of Reya Hope and Star on this link.
Stars Bulletin Board
Please Hold up the needs of those on the Prayer Page/ daily/ We get many urgent requests from around the world/ and we Post them daily/ so if you have no Ministry of your own, we are all Called to Pray/ Pray for those needs/ They are all counting on your Support.
Blessings and much thanks to you all. Love
Terry & Star
Watch the New Video on our Home Page
Blessings to you all, We Love you/
Terry & Star
*********************************************
PROPHETIC WORD
*********************************************
A WARNING TO THE PROPHETIC COMMUNITY
"Satan will intensify his assault against truth, and false doctrine will be reinforced and promoted by those who are taken by the spirit of deception. The spirit of deception (error) will find a stronghold in all of those who hold to any position of self-agendaand self-promotion."
FALSE PROPHESYING AND FALSE PROPHECY
Satan is also trying to muddy the pure waters that flow from the throne of God by causing people to prophesy out of their own spirits rather than by the Holy Spirit. These words can be doctrinally correct, but they are not coming from the throne of God. In like manner some are prophesying judgment out of a spirit of bitterness. God will not allow His prophets to speak judgment unless they are willing to carry the burden of those who are to be judged. In other words, the prophet will be required to pray extensively for those who will become victims of God'sjudgment. This pattern is set forth in the scriptures, and God will not allow His patterns to be broken. What is happening was prophesied by the apostle Paul:
1 Timothy 4:1-2: "Now the Spirit expressly says that in lattertimes some will depart from the faith, giving heed to deceiving spirits and doctrines of demons, speaking lies in hypocrisy,having their own conscience seared with a hot iron."
The mesage is a warning that was given on the Feast of Conclusionon October 21, 2000:
Bill Burns
This Word is more for 2014, since there is a whole New Level of teaching coming forth from those who are always looking for something more then JESUS.
Yes we are Moving to Higher Ground in the Spirit,but only by Gods Grace. Those who are looking for new doctrines that sound Heavenly, will be decevied. All we need is MORE of JESUS/ If you are running here and there to conferences to hear something that tickles your ears, then you will no doubt MISS JESUS when he comes in a twinkling of an eye/
Stop running after new things, and find CONTINMENT at my feet, Watching and Waiting.
Ms Terry Mosley
2014
*********************************************
*********************************************
THE BRIGHT AND MORNING-STAR
Re 2:28 And I will give him the morning star.
Re 22:16 I Jesus have sent mine angel to testify unto you these things in the churches. I am the root and the offspring of David, [and] the bright and morning star.
Lu 1:78 Through the tender mercy of our God; whereby the day spring from on high hath visited us,
Lu 1:79 To give light to them that sit in darkness and [in] the shadow of death, to guide our feet into the way of peace.
2 Pe 1:19 We have also a more sure word of prophecy; whereunto ye do well that ye take heed, as unto a light that shineth in a dark place, until the day dawn, and the day star arise in your hearts.
*********************************************
Easton & Smith Thayers Greek Lexicon & Dictionaries
5459 fosforov phosphoros {foce-for'-os}

from 5457 and 5342; TDNT - 9:310,1293; adj

AV - day star 1; 1

1) light bringing, giving light
2) the planet Venus, the morning star, day star

*********************************************